May 2-5, 2013
The Nature of Zen
Tassajara Mountain Zen Center: Completed
Steven Harper and Abbot Myogen Steve Stücky
In this retreat, we will explore nature and the essence of Zen awakening through periods of meditation, group discussions, and day hikes exploring the wilderness back country around Tassajara. Rugged mountains graced with spring wildflowers provide inspiration to cultivate and nurture awareness: Listen deeply to the silence of nature and discover how Zen mindfulness practice deepens our lives. This wonderful doorway to the heart of mountain Zen is satisfying for both beginners and experienced practitioners.
This retreat occurs at the beginning of the 2013 Guest Season and is one of my favorite times of year at Tassajara. I will only be leading one retreat at Tassajara this year. Register early if you are interested in attending as space is limited.
To learn more about Tassajara click here: Tassajara Zen Mountain Center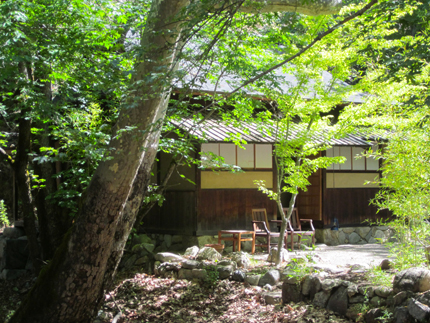 The Kaisando at Tassajara Zen Mountain Center